On Wednesday night, Hank Williams III played a one-off show at Layla's Bluegrass Inn on Broadway in Nashville. This show was not advertised at all, in fact apparently mum was the word for all involved.

I'm not sure what the occasion was. Could've been a warmup for a tour, a video shoot, or a thank you to Layla for letting III use the Bluegrass Inn for a Reinstate Hank Rally a while back. Who knows.

The word is, the show kicked ass!!!

Triple thanks to Allison, a recently recruited Free Hank 3.org operative for allowing me to use these pictures. More can be seen HERE, and please drop Allison a quick line and tell her thanks.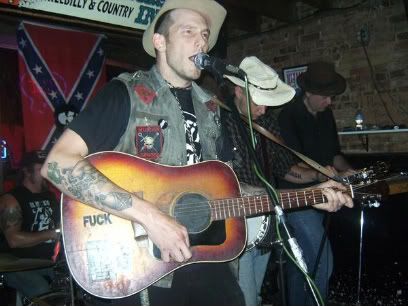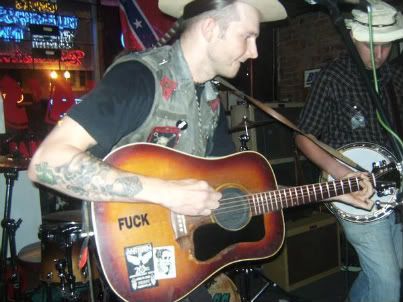 /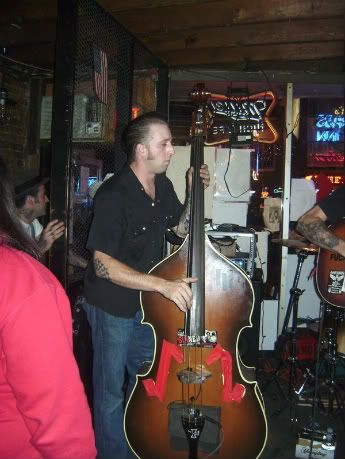 As you can see, no Joe Buck. The bass…